I was excited when I learned about that new product from Ezcap company (thanks @AmbiMod) and I purchased it immediately. Paid around $85 on Aliexpress. I know it was supposed to support Windows only and offers new video encoding that I've already prepared for him in HyperHDR v14 (NV12, xRGB).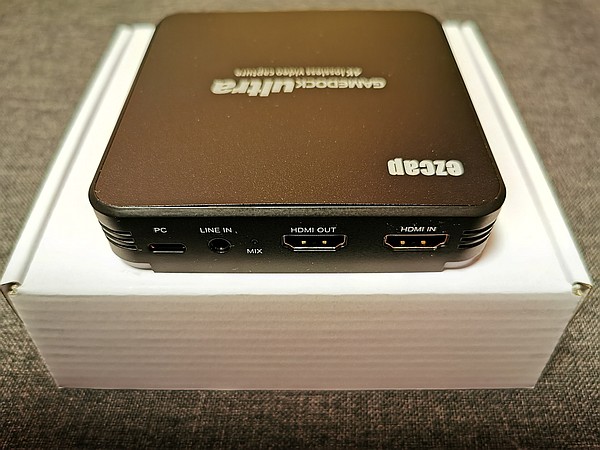 OK, after few weeks of testing how to summarize it?
- It offers 4k30 capture for Windows which we don't need it for our ambilight system...but it's fast.
- It supports Rpi4 but max. resolution is 1280x720 and despite NV12 there are visible JPEG artifacts from some internal MJPEG transformation....but it's fast.
- It supports some type of HDR to SDR tone mapping but it's low quality unfortunately...on the other hand it's fast.
- It offers NO contrast, brightness, hue control...but it's fast.
- It's really fast. Did I mention that already? ...and has nice RGB backlit.
- EDIT: just noticed: no support for HDCP AMD 4650G -> HDCP protection error displayed, but Ezcap 269 works... sound: no bitstream (Dolby, DTS) pass-through ...minimal refresh rate is 50Hz vs 23Hz for Ezcap 269 so 4K is useless for movies ...TOTALLY DISQUALIFIED!!!
Seems that I received early version of that device with a buggy firmware. Next firmware upgrades following the official guide didn't help: only firmware number was changing. But there is special, full upgrade procedure (and a bit dangerous) that fix the missing lower refresh rates in 4K and at least DTS bitstream is now available.

As you can see it's a bag of mixed feelings and beside really fast speed I feel like Ezcap 320 is a kind of downgrade from Ezcap 269. At least for our ambilight systems. Some things you can correct with LUT table that I prepared for him and uploaded on the HyperHDR release page but for other software you are on your own.

I don't expect that Ezcap will release new firmware that will fix these issues. For the previous Ezcap 269 they only released one firmware without any change-log so we even don't know if they changed something or it's just original firmware.

What we've got here?
First take a look at our reference screens that were captured by the ezcap 320 in HDR10 mode. Disclaimer: I don't expect 1:1 capture because the HDR is applied. But some rules must be preserved. And now we can see it's some kind of pseudo HDR to SDR tone mapping that is sufficient maybe for recording game sessions.


You must analysis these screens by taking their RGB values. Maybe it may be not seen on some poor quality LCD but we have 3 problems:
- Yellow is greenish, on TV yellow is yellow
- Main problem: blue on TV is blue but here it's violet, especially visible on the LED strip. Why? Because blue component of RGB led has the least saturation. And when to the pure blue (at not even at full scale on ezcap 320) then you add red at 25% scale then you have almost violet. Very unpleasant feeling because you will never see correct effect for the blue sky again and human eye is especially sensitive for that.
- Green has a boost from red and some of blue. Green has the most luminescence of RGB and here Ezcap 320 boosts it further? It causes that the green is a lot more brighter on the LED strip then red or blue.

For other main color-mix you will loose a lot of saturation but let say it's acceptable. Like I said I've prepared a LUT table to correct that to some extend but dark scenes still remains a problem due to poor calibration of the Ezcap 320's pseudo-algorithm.

Device info:
Windows (HyperHDR v14)


Linux (Rpi4/Raspbian)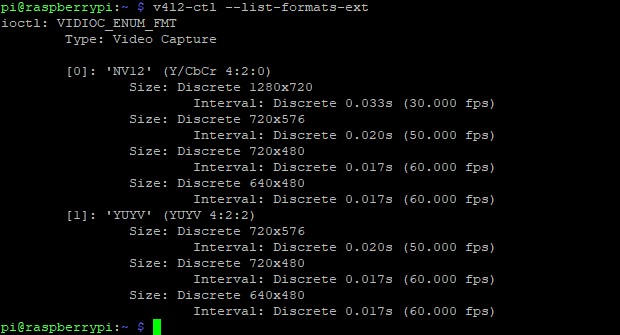 Is it worth? For that price its questionable. Ezcap 320 is really fast and along with the optimized video processing from HyperHDR the effect on the LED strip is almost simultaneously with TV. But it has also some drawbacks for ambilight users and I won't keep my fingers crossed that Ezcap will do something about it. EDIT: seems they fixed that :)